Important notice: we'll be on vacation from August 1st until September 1st, 2017. During that period, items in our store won't be available for purchasing. We can be reached via email for any questions, but there may be a delay in responding. Thanks for your support.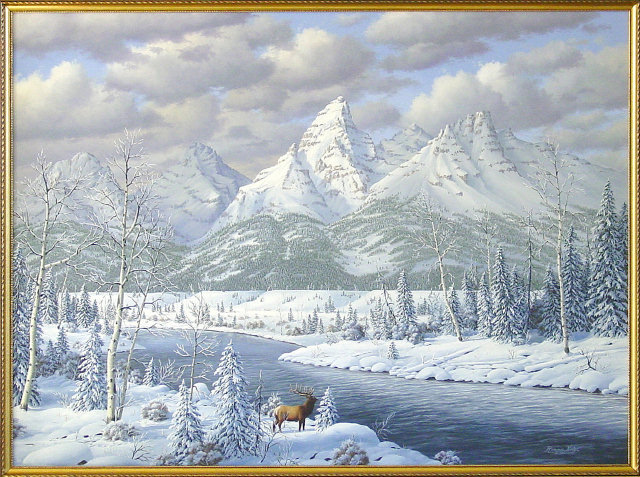 RONNIE HEDGE
- "Winter Wonder", 1985 - 40" x 50"
Currently available at the
Vintage Bank Antiques
in Petaluma, California

Welcome to Don & Mike's Fine Arts.
We offer quality paintings and prints online and through local Art galleries. Items sold on this site are available under 'Categories' on the left.
We also keep a presence on eBay. Paintings sold elsewhere are featured in the "Other Paintings" page (link on the left).
Works by Alice Miaw and Pat Smoot are showcased in the Galleries page (please follow the "Art Gallery" link on the left).